We're happy to announce that Ticksy is now supporting Email Piping.
What that means?
It means that your customers will be able to open a new ticket or reply to an exiting one from their email client without ever having to get to your Ticksy subdomain app.
How do you set it up?
First you have to enable this feature from Settings->Ticket Settings->Enable email tickets. Then add the list of email addresses(up to 3) for each of your categories.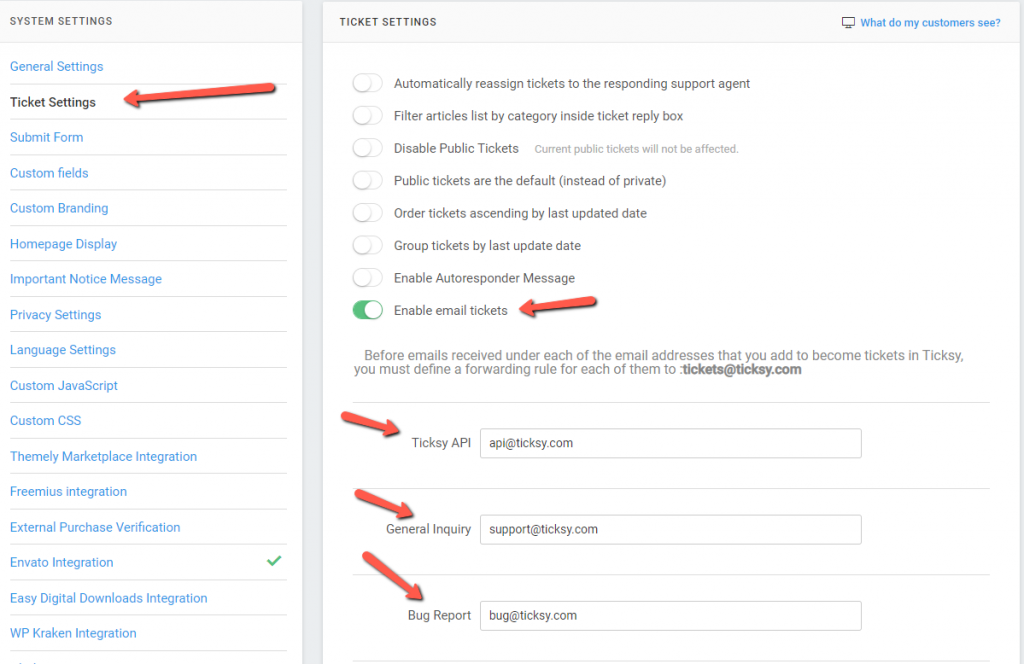 The attached email address will be displayed next to each category inside the categories setup page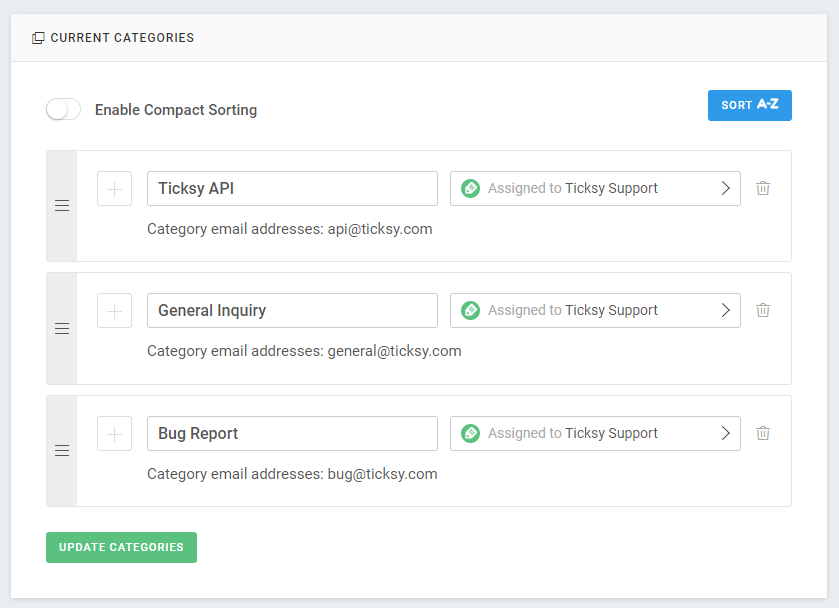 Before received emails become tickets you must create a forwarding rule
to [email protected] for each of the email addresses defined . Here's an example of how you can define that in Gmail: